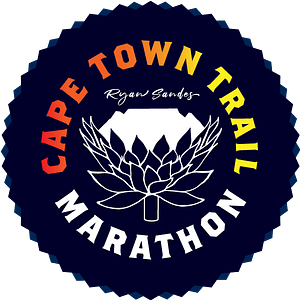 On the trails of world-renowned Table Mountain National Park
In partnership with South African ultra-distance trail running legend, Ryan Sandes, the Sanlam Cape Town Marathon presents Cape Town Trail Marathon trails. This includes the 46km trail and the 22km trail both of which run through the Table Mountain National Park.
The San and Khoi people called Table Mountain 'Hoerikwagga' (Mountain in the Sea).
---
Run through the rarest floral kingdom on planet earth.
46km and 2200m of vert
Runners will traverse from the stadium to above the city through flora, fauna and sweeping vistas of the Atlantic. The trail weaves through one of the world's most diverse and rare floral kingdoms, the Cape Floristic Region. Many species on this trail are not found anywhere else on Earth.
Ryan has a remarkable track record both in South Africa and internationally, having won an ultra race on every continent. He has been trailblazing since 2008, with one of his most impressive victories being his win at The Western States® 100-Mile Endurance Run in California in 2017.
46km Route fly through
INTERACTIVE MAP AND GPX FILE
To fly through the route click on the aeroplane icon,
To reset to the start poistion click on the first icon with a dot in the center,
Use the tools on the right to manually fly over the route and zoom in for more detail
Cape Town Trail Marathon by Ryan Sandes 46km Trail 2021 - gpx file
Send GPX file link to me:
Trail Marathon Prize Money
1st Man - R50,000
1st Woman - R50,000
2nd Man - R20,000
2nd Woman - R20,000
3rd Man - R10,000
3rd Woman - R10,000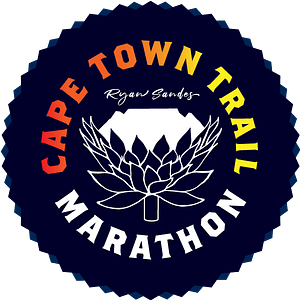 22km Trail Route Map
INTERACTIVE MAP AND GPX FILE
To fly through the route click on the aeroplane icon,
To reset to the start poistion click on the first icon with a dot in the center,
Use the tools on the right to manually fly over the route and zoom in for more detail
Sanlam Cape Town 22km Trail 2021 - gpx file
Send GPX file link to me:
11km Trail Route Map
INTERACTIVE MAP AND GPX FILE
To fly through the route click on the aeroplane icon,
To reset to the start poistion click on the first icon with a dot in the center,
Use the tools on the right to manually fly over the route and zoom in for more detail
Sanlam Cape Town 11km Trail 2023 - gpx file
Send GPX file link to me: