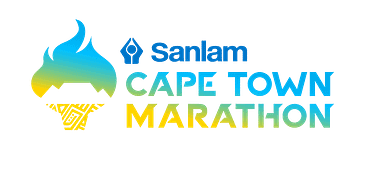 2023 Sanlam Cape Town Marathon
South Africa is ready to join the ranks of elite marathon countries worldwide at the Sanlam Cape Town Marathon, taking on its second year as an Abbott World Marathon Majors Candidate! As Africa's first World Marathon Major, this running festival is not to be missed.
Whether you're tackling the Gold Label Status Road marathon, the 10km or 5km Peace Runs, or one of the three incredible trails – the 46km Trail Marathon by Ryan Sandes, the 22km Trail Challenge or the brand new 11km Trail Race – you'll be part of a historical event that showcases the beauty and diversity of Cape Town and its beautiful people.
Towards Africa's 1st Major

Abbott World Marathon Majors Candidate
It's time to show the world how we run a marathon in Africa.
We are on a mission to put Cape Town, the African continent, its iconic marathon champions and its magnificently diverse cultures on the world stage. Everyone is invited to the first Abbott World Marathon Majors Candidate Race.
This is your opportunity to push yourself and make your mark on the global running scene – sign up for the Sanlam Cape Town Marathon today!
Making Africa's First Sporting Major a Reality
For all athletes great and small.
The race is for athletes who aim to achieve fast times, and for first-timers who want to finish their inaugural marathon. Along the Cape Town city route, you will take in the famous natural and historic icons, Table Mountain and the ocean, as well as many of the city's spectacular vistas and iconic attractions.
A number of good reasons to become a member of the Sanlam Cape Town Marathon and sign up to the Marathon Runners Portal.
The newsletter is worth your while and often good news. If you are entered and have unsubscribed from the mailing list we have no other way to send you information
---