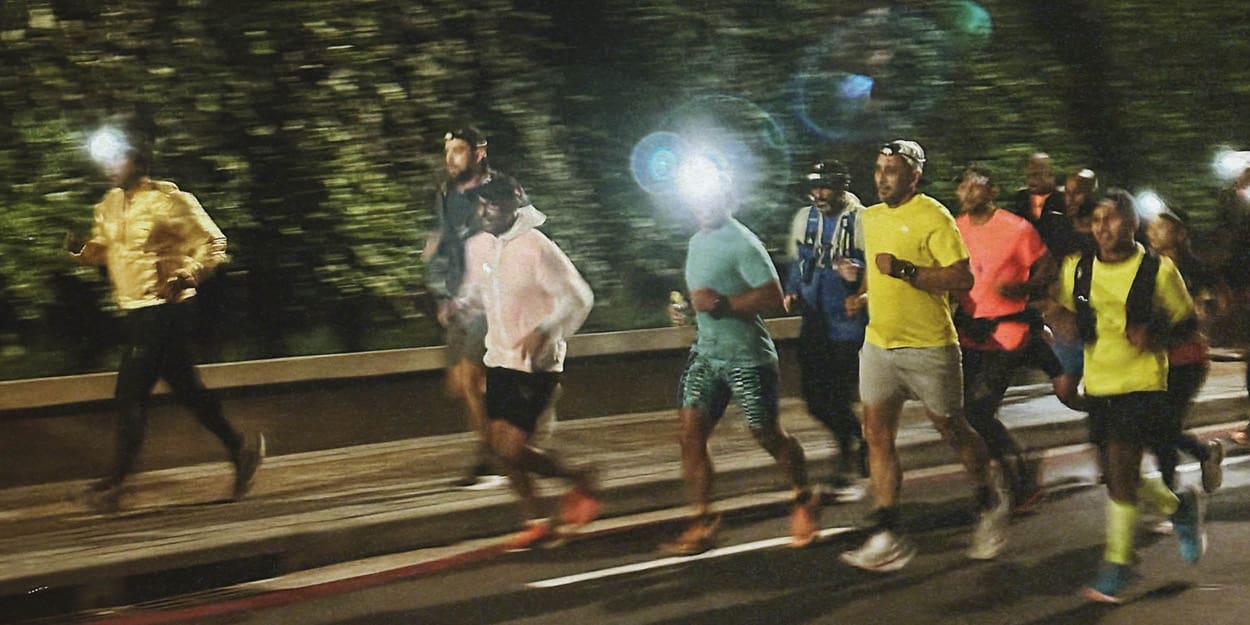 Honouring our Ramadan Runners
Latest News   |  Apr. 25, 2023
The Sanlam Cape Town Marathon celebrates the rich diversity within our running community – as an Abbott World Marathon Majors candidate, the race and organisation team intends to honour the many cultures, customs, and traditions of our race participants. 
With 6 months to go until October's race weekend, the countdown to the start line has officially begun; and mixed into the anticipatory "tick-tock" of the 2023-calendar-clock, is the nighttime thud of Ramadan runner's strides against the darkened suburban pavements. Ramadan, a time of spiritual reflection and fasting for Muslims worldwide, poses a unique set of challenges for those who love to run. Fasting from dawn till dusk is a feat of discipline and devotion; but a practice that makes keeping up with fitness routines and running regimes extremely hard. 
However, for many Muslim runners, the urge to run remains consistent even during Ramadan; they gather at night after breaking fast and finishing their evening prayer to participate in their community runs. Cape Town-based ultra-runner, Ashraf Orrie has 12 years of running experience. He has tallied thousands of kilometres (averaging approximately 3,000 to 4,000 kms annually), and crossed many trail and road race finish lines. With 10 Sanlam Cape Town Marathon finishes to his name, he is running for his back-to-back medal this year, racing the 46 km trail event on Saturday and the road marathon on Sunday. He's renowned for his 'Mr. O bus,' and is said to be the most entertaining pace-maker out there. Orrie, a running local legend, has consistently run and trained during Ramadan, and over the years, not only inspired others but created a community of Ramadan runners. 
The Sanlam Cape Town Marathon team was invited to one of Orrie's Ramadan training sessions. This nighttime community run revealed a shared sense of purpose and togetherness that keeps runners going mile after mile. After breaking their daytime fast, this group of brothers and sisters snack on dates and sip on falooda – a traditional pink-coloured drink made with rose water and basil seeds – to rehydrate before coming together in their shared love for running and devotion to their faith. Between the buzz of watches and the sound of footsteps pounding pavement, runners chatted about upcoming races, both road and trail. They spoke about their build-up for Comrades (~89 km race), several longer distance trail events, and their end-of-year goal, the Sanlam Cape Town Marathon.
During the holy month of Ramadan, Muslim runners' head torches cut through the inky blackness and quietness of the city streets. The scene of this nighttime group of runners elicits a palpable sense of camaraderie and offers a poetic and inspiring way to stay true to both passion and faith. The Sanlam Cape Town Marathon honours the dedication of Muslim runners across the globe, who continue to run while fasting. The organisers eagerly anticipate the upcoming October race and look forward to welcoming runners from all over. 
Disclaimer: The Sanlam Cape Town Marathon is religious-neutral and apolitical.