Records to tumble at this year's Sanlam Cape Town Marathon 
Athlete Info   |  Oct. 02, 2023
With less than two weeks to go until the Sanlam Cape Town Marathon, anticipation and excitement to toe the start line intensifies. Cape Town's atmosphere is infused with an electric buzz, and the rhythmic echo of approaching runners preparing to tackle the marathon resonates, resembling the building crescendo of a drumbeat.
This year's Sanlam Cape Town Marathon promises to be a thrilling showcase of world-class running talent where records are set to tumble in both the men's and the women's fields.
Among the frontrunners in the men's category are four athletes who are expected to run below the existing record of 02:08:32:
Stephen Mokoka: The defending champion and three-time Sanlam Cape Town Marathon winner, Mokoka boasts an impressive course record and a personal best time of 02:06:42 at Oskara Marathon earlier this year. Mokaka, having recently run as a pace-maker in Sydney "to test his shape," says that "everything looks more than fine," and he feels ready for another history-making-race.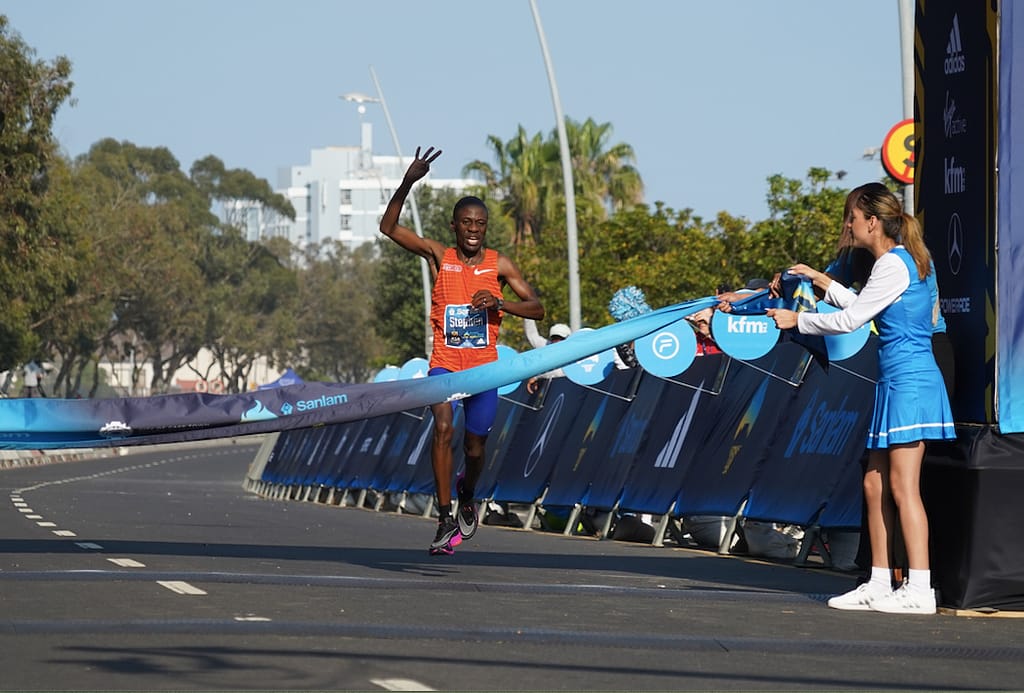 Elory Gelant: 2021-South African Olympian, Elory Gelant, will be lacing up to race this year's Sanlam Cape Town Marathon. Having preformed exceptionally well at this year's World Athletics Road Running Championships Half Marathon distance, crossing the finish in 1:00:56, he returns to the Sanlam Cape Town Marathon in hopes to not only break his personal record of 2:10:31 (set in 2019), but set the new course record.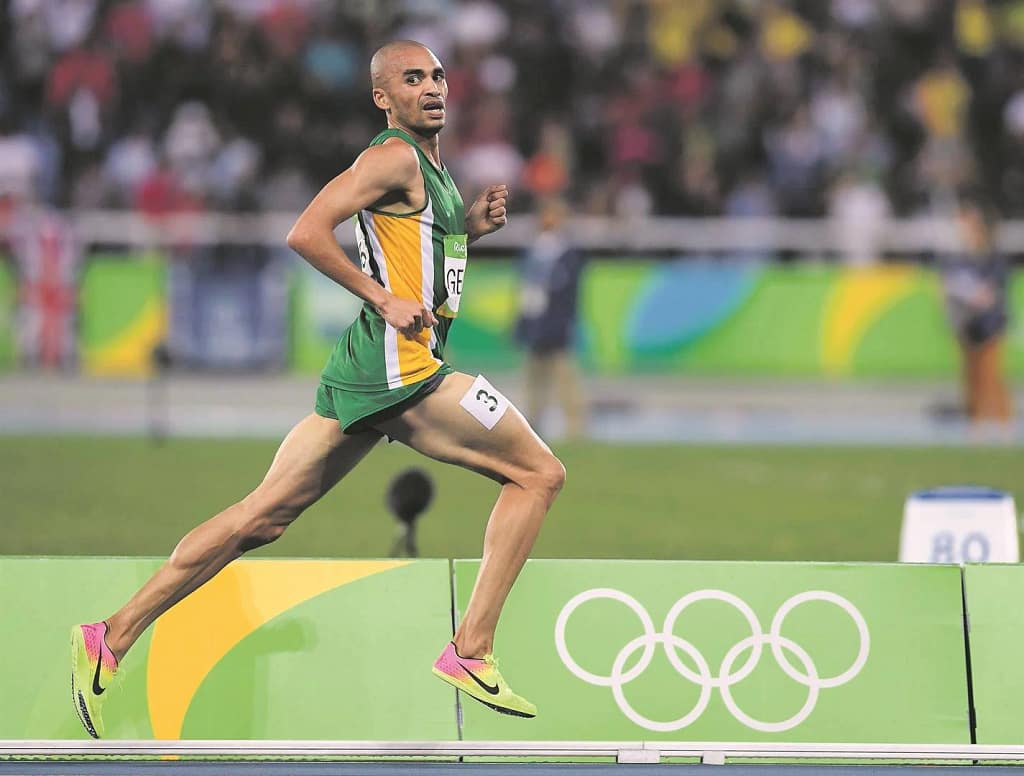 Raymond Choge: Choge is regarded as a dependable Top-5 marathon-finisher; with historic results including 4th 2021 Zurich Maratón (02:09:53), 5th 2022 Vienna City Marathon (02:08:32) and 5th 2023 Enschede Marathon (02:10:03). With a solid training block behind him, Choge is confident his Sanlam Cape Town Marathon will be a breakthrough race with a faster-finish and hopefully a podium.
Bayelign Teshager: 23-year old Teshager is predicted to set the course alight. At age 20, he surprised everyone with an impressive first marathon victory at the Los Angeles Marathon (02:08:28). Running a 02:09:02, at Oskara Marathon this year, Tashager has consistently podiumed or at least finished top-ten at all of his half-marathon races (Half Marathon PB: 01:01:18); and takes to the Sanlam Cape Town Marathon hungry for victory.
Joshua Kogo: The Kenyan athlete Kogo, with a PB of 02:08:39, joins this year's race. New to the marathon distance field, his race-history showcases a remarkable improvement of finisher-times with a 9th in 2022 at the Run Rome the Marathon (02:09:09) and 4th this year, where he set his PB at Vienna City Marathon. With a strong training block behind him, he is ready for this year's race, saying his "goal is to win the Sanlam Cape Town Marathon."
The anticipation of record-breaking finishes is amplified with the inclusion of male elite who have already achieved the remarkable feat of running sub 02:07:00 marathons (below the existing record of 02:08:32):
Adane Kebede Gebre: The 27-year old recently ran his personal best time of 02:06:54 at Ooredoo Doha Marathon and boasting a consistent record of sub 02h08-marathons over the past two years, is a strong and feared contender for this year's race.
Haile Zewdu: Zewdu, with his personal best time of 02:06:31 adds to the formidable lineup of elite marathoners.
Yemane Tsegay: Tsegay, with a blistering personal best of 02:04:48, is a name that commands attention and could set the course ablaze.
Adding to the excitement of this year's startline is the highly anticipated showdown between the reigning Sanlam Cape Town Marathon champion, Stephen Mokoka, the Two Oceans Ultra Marathon victor, Givemore Mudzinganyama, and the formidable Comrades champion, Tete Dijana.
Tete Dijana, while he has two consecutive Comrades victories to his name (claiming first place in 2022 and 2023); will be racing his first marathon. Despite being renowned for ultramarathon running talents, Dijana having come 3rd in the 5000m Open T&F Meeting in 2022 (15:01.60) promises an electrifying pace for his debut marathon-distance race.
Joining the Elite chute is third place Sanlam Cape Town Marathon finisher, Dagnachew Adere Maru who hopes to improve his time from last year, secure his podium and run sub-2h10.
Included in the men's line-up is Melikhaya Frans (2:09:24), Bernard Kipkorir (2:09:26), 25-year old SIla Kiptoo (2:10:31), Kenneth Cheserk (2:10:31) and Edward Mothibi (2:13:54). 26-year old Alfred Ngeno runs his debut marathon race and says, "The Sanlam Cape Town Marathon will be his first time ever [racing in the] marathon [distance field] and it will be the start of a new chapter in his career." Ngeno's "aim is to run faster and become successful in marathon [distance], just like his greatest role model Eliud Kipchoge."
The women's elite field is set to deliver an equally thrilling race, with the top three contenders showcasing personal bests that hover just below or slightly above the existing record of 02:24:02, set by Meseret Dinke Meleka in 2022.
The female favourites include:
Tsige Haileslase: The 22-year old holds a remarkable personal best of 02:22:10 which she set earlier this year at the Haspa Marathon Hamburg. While only 22-years old, Hailelase already holds an impressive record of wins; with her 1st place at age 21 at the adidas Stockholm Marathon (02:31:48).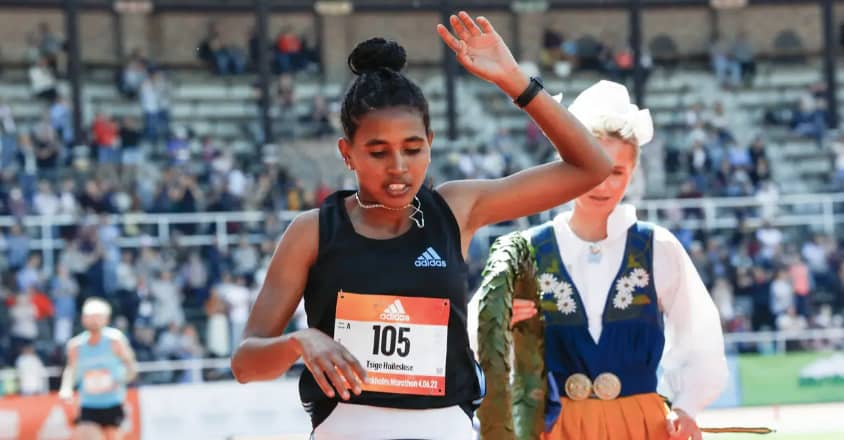 Melesech Tsegaye: With a personal best of 02:24:47 and an impressive history of podium marathon finishers, joins the Sanlam Cape Town Marathon as a fierce contender this year.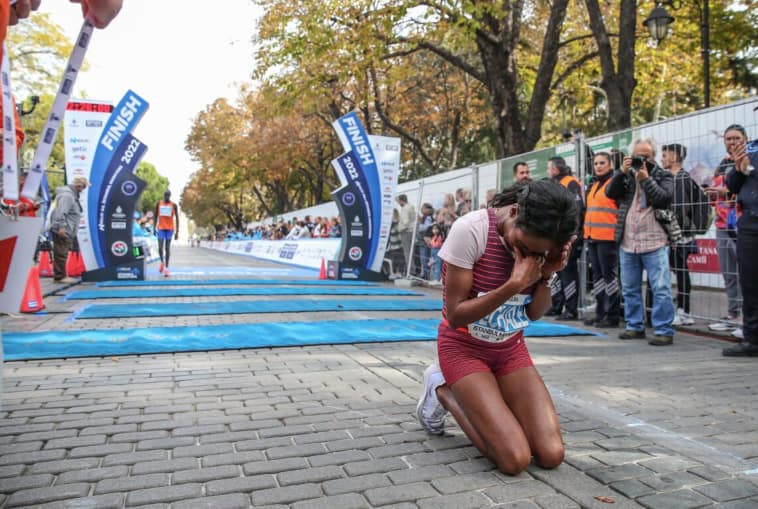 Returning to this year's race after setting the course record in 2021 at her debut marathon is Lydia Simiyu. After a year off from racing, Simiyu said in an interview that she is more motivated than ever and her strong-build-up to this year's race will leave her "chasing her friend from Ethiopia's time to break the record again."
Cynthia Chepchirchir Kosgei is among the front-runners. Rounding off the 2023 Enschede Marathon with a third place and her PB-marathon time of 02:25:24, Kosgei also has two 2023 half-marathon wins to her name (OMV Petrom Bucharest Half Marathon (01:08:29) and Azkoitia Azpeitia Diego Garcia Memorial Half Marathon (01:09:06)).
Running her debut marathon is 24-year old Ethiopian athlete Ayinadis Teshome Birle. Her hard work this year earned her a 3rd-place podium at the Movistar Madrid Half-Marathon (01:09:02) and an incredible 5th at the adizero Road to Records Half Marathon (01:08:10). Both incredible results which she hopes will translate into an unthinkably fast first-marathon race.
Among this fierce and fast field of women is Neheng Khatala (02:28:06), Selam Fente Gebre (02:30:30) and Sheila Chepkech (02:29:13). Chepkech shared her thoughts on the Sanlam Cape Town Marathon's major nomination, saying that it would "be amazing to have a Major within our continent. It is long overdue, and it would create exposure for the athletes. The public will also get to witness great talent competing in our continent."
The newly altered and improved route has seen the removal of District Six. This decision has resulted in a reduced elevation profile and consequently approximates a 2:00 faster pace for male elites and 2:30 for the women. With such fierce competition among both the elite men and women, spectators can expect a fierce battle on the course for this year's 2023 Sanlam Cape Town Marathon.