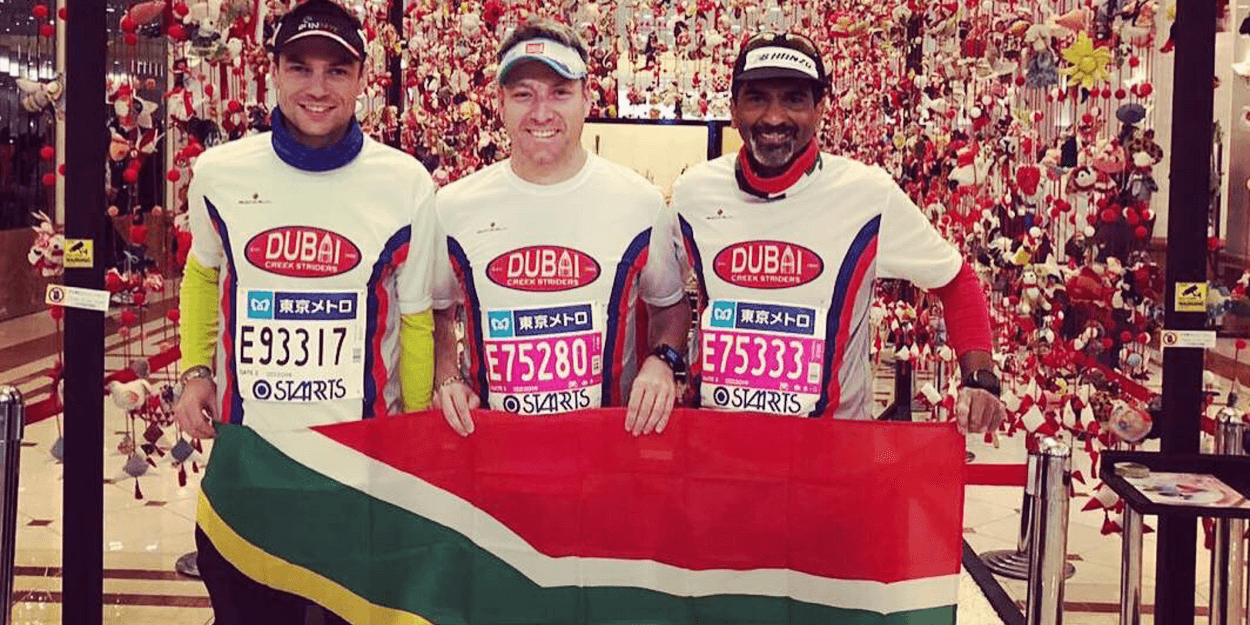 The Stars aren't the limit – Africa's 1st Major is the goal.
AWMM Candidate   |  Jun. 07, 2023
Riyadh Davids is one of only 76 South Africans and 136 Africans to achieve the prestigious status of a six-star Abbott World Marathon Majors finisher. Lining up at the 2023 Sanlam Cape Town Marathon start line, Riyadh shares his inspiring journey towards this remarkable AWMM achievement. A story of unwavering discipline and relentless determination. A feat founded on the love for running, and accomplished through the support of a united community.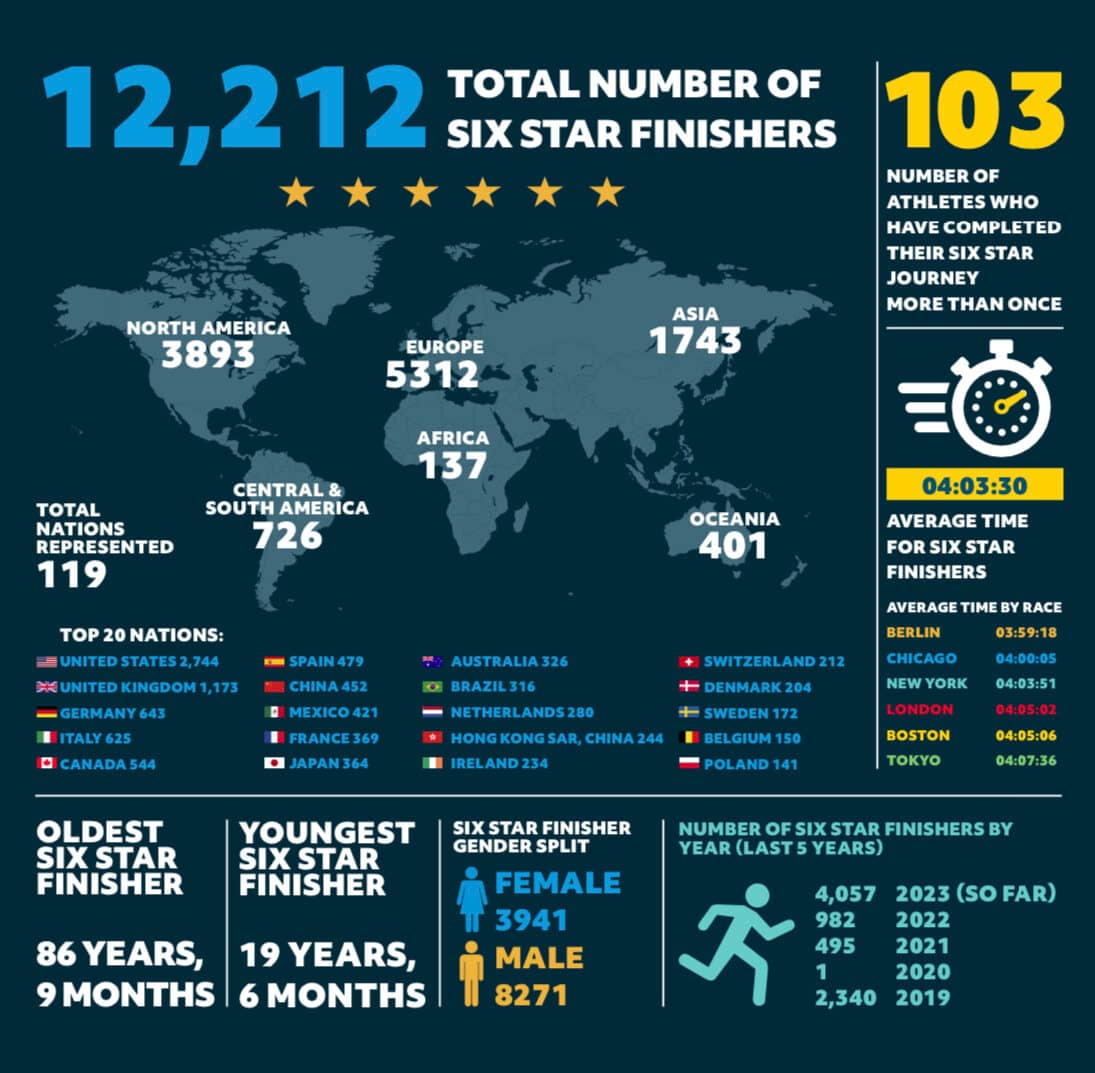 A decade ago, Riyadh's life took an unexpected turn during a routine medical checkup – news of borderline high cholesterol levels, together with associated health risks served as a wake-up call, propelling him towards a path of better health and well-being. Embracing a new way of life, Riyadh embarked on a journey of self-care, with the goal of not just shedding excess weight, but reclaiming his health and vitality.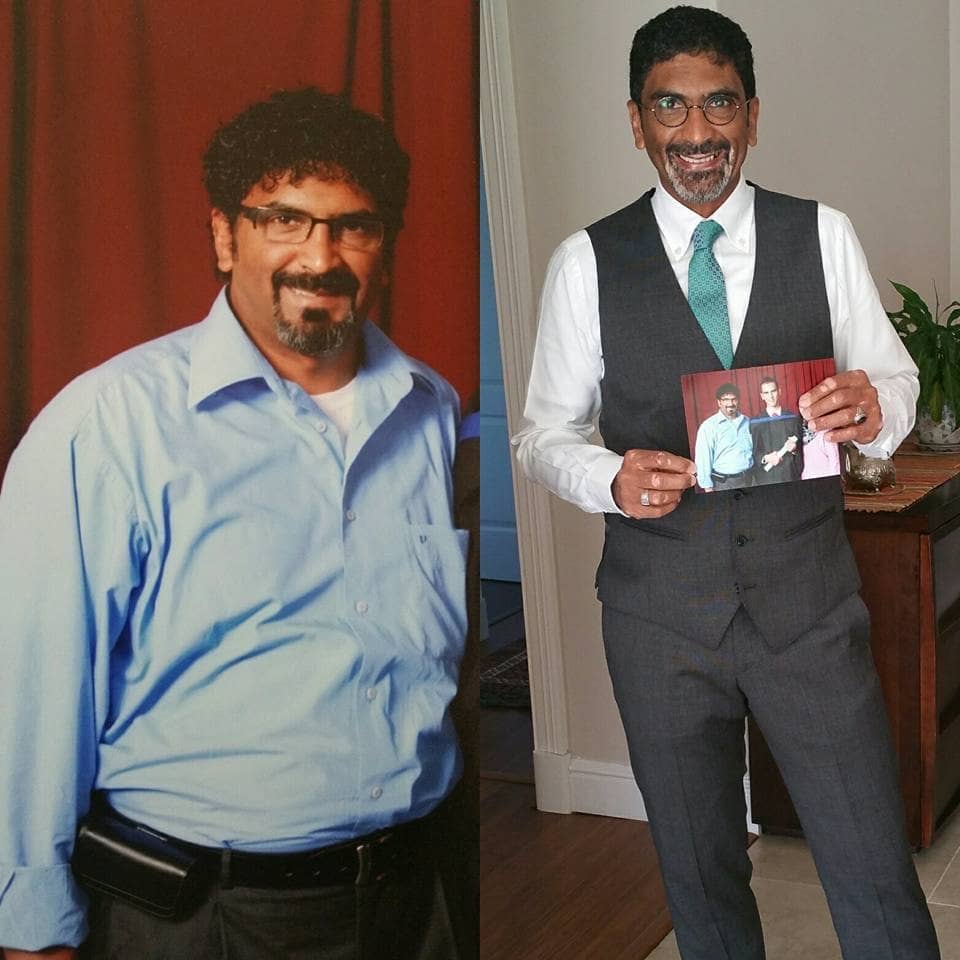 His transformation began with humble steps. Walking became a daily ritual, a physical and mental release from the stresses of everyday life. As his strength and endurance grew, Riyadh transitioned from walking to running, guided by a close friend who recognised and encouraged his potential. The running community, a diverse tapestry of individuals united by a shared passion, became his second family, offering unconditional cheer, and the motivation to push beyond his perceived limits.
The seeds of Riyadh's marathon journey were sown when he completed his first half marathon two years after his initial health check-up. As he stood at the start line, from the flame that had been ignited, grew an insatiable hunger for his ultimate prize, to complete "all six Abbott World Marathon Majors." His goal demanded meticulous planning, as each race presented its own unique challenges and logistical complexities. Securing entries into these illustrious races and navigating the intricate web of logistical hurdles, from travel arrangements to visas, added to the formidable challenge of running each marathon. However, Riyadh's perseverance and deep belief in achieving this dream left him steadfast in his race towards his 6-stars.
Each AWMM proved difficult in its own way for Riyadh. From the fast and flat course of Berlin to the bone-chilling weather conditions of Chicago and Tokyo; every race demanded a nuanced approach, requiring Riyadh to adapt his training regimen and strategy accordingly. Living in Dubai when he first embarked on his AWMM conquest, Riyadh, undeterred by the scorching Middle Eastern summer heat, dedicated himself to gruelling training sessions, often embarking on early morning runs to avoid the sweltering temperatures. Following a "12-week training plan for each marathon," Riyadh shared that the most difficult runs were not the ridiculously early wake-up calls to finish running before 8:30am, but rather "the 3-hour weekend long-sessions, with the morning temperatures hitting close to 30-degrees and close to 40-degrees by midday." 
While admitting that each race was a true test of endurance, Riyadh openly acknowledges the Boston Marathon as the most challenging of them all. "The point-to-point course, peppered with angulating climbs and the notorious Heartbreak Hill at the 31st kilometre," tested Riyadh's mettle both physically and mentally. Having battled the flu during his training, compounded with a health set-back, Riyadh's Boston Marathon preparation was largely compromised. Nevertheless, his spirit and resolve propelled him forward, ticking kilometre after kilometre, refusing to succumb to the weight of the marathon's challenging course, Riyadh eventually crossed the finish.
Each and every AWMM has etched unforgettable moments and memories into Riyadh's mind. Amidst the arduous miles, Riyadh says "the extraordinary scale of these events," with support from the legions of volunteers and spectators "only amplified his triumphs and fuelled his running dream;" but one event truly triumphs above them all. The London Marathon, his final marathon, was "simply, a wow moment." Riyadh shared how the night after the race, wearing his 6-star medal out for dinner, the restaurant he dined at was abuzz with a standing ovation of sorts; where "shouting and clapping," from both staff and other guests made for the perfect celebration. 
Riyadh's completion of all six Abbott World Marathon Majors has had an indescribable impact on his life and he says, "It stands as a testament to his ongoing quest for a healthier, more fulfilling existence." It serves as a poignant reminder that the pursuit of becoming the best version of oneself and inspiring others is a perpetual endeavour, an ever-present call to action. Looking forward, Riyadh continues to set new goals in his marathon odyssey, and among his many running aspirations, he hopes to run an Abbott World Marathon Majors on home soil. Having crossed many international finish lines proudly carrying the South African flag, Riyadh knows that running an African Major will become "a sacred pilgrimage," of sorts, and an incredible victory for many African elites to win on homeland.