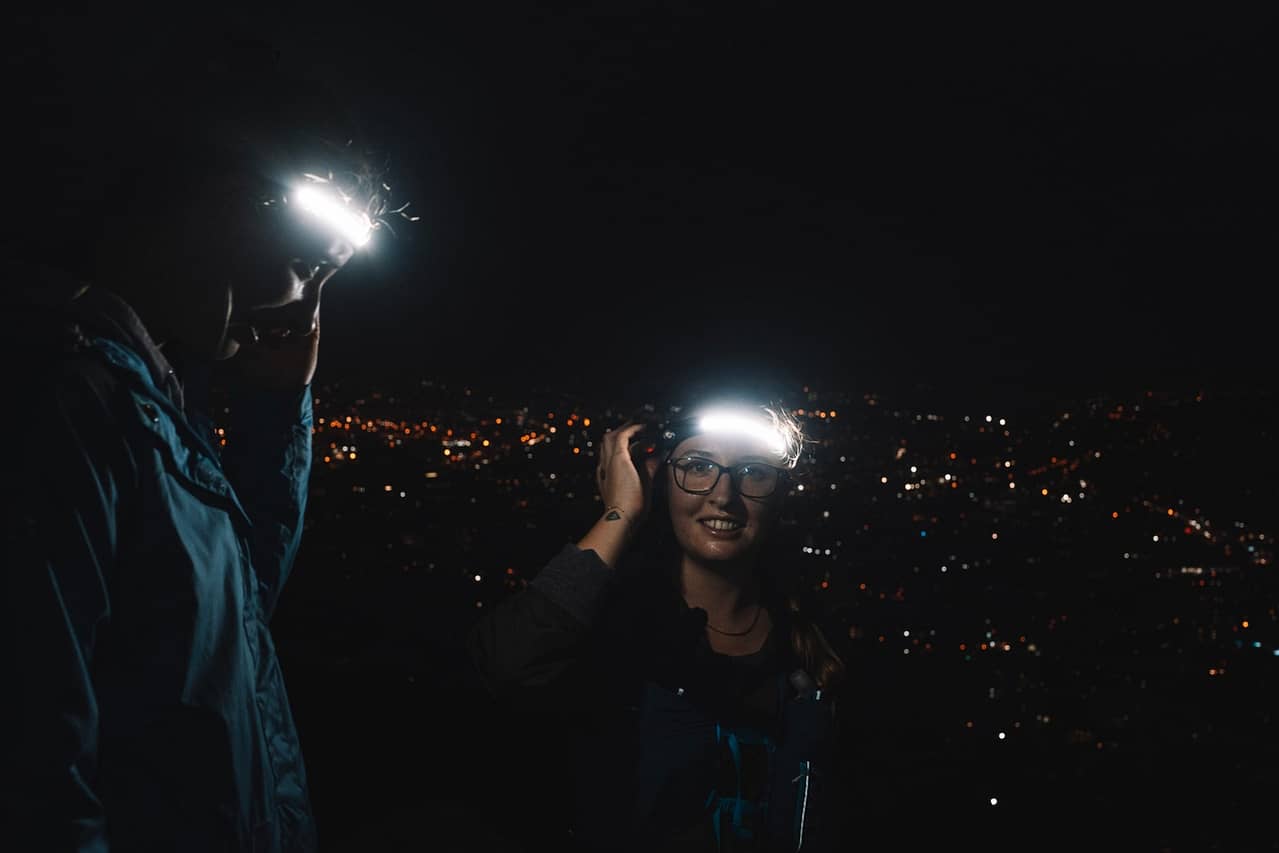 Sister Power: Conquering the Sanlam Cape Town Marathon Race Weekend
General News   |  Jul. 11, 2023
When it comes to running, everyone has a story and the motivations that drive them to conquer the roads and paths ahead are unique and shaped by their own experiences. Raine and Savannah Stumges, two sisters from Cape Town, share their remarkable running adventure that showcases their growth, passion and dreams for the sport. 
Introduced to cross country in junior school, and shorter distances in high school, Raine, the older of the two sisters (27-years old), had a rocky start to running and only really gathered momentum for the sport years later. Far from the high school competitions and rivalries, she shifted her race-focus and became more of her own competitor; chasing PBs and pushing the boundaries of longer distance finishes. For Raine, running has evolved into a therapeutic outlet; a means of improving her physical fitness, as well as a form of therapy, offering time for introspection and reflection, as well as space to dream. 
Savannah (24-years old), on the other hand, had a very different introduction to running. In high school, Raine dragged Savannah to track sessions, and despite Savannah's dislike for running, she kept training, as the first track run was a wake-up call to how unfit she was. Savannah despised running, saying she felt forced into it. Her university life didn't change her feelings towards the sport either, as her sister Raine would have to bribe Savannah with promises of Kauai smoothies post treadmill runs to get her to join. The love for running simply eluded her. Although she had finished several half marathons, Savannah still felt compelled to run rather than being driven by a genuine passion for the sport. It wasn't until discovering the trails that her running perspective changed. Unlike her sister, Savannah found road running monotonous, whereas the mountains offered a different experience. Rich with views and endless summits to tags which require deep focus and concentration on technical sections; the mountains filled Savannah with a sense of presence and accomplishment, consequently affirming her newfound love for running. She had finally experienced the elusive "runner's high" which now keeps her motivated and returning to the trails.
The K-Way 15km run was the catalyst to the sister's racing journey and led to many successful race finish lines. Raine challenged herself with the 30 km Bay2Bay route this year, and while her training had not been as efficient as she had hoped, hobbling home with knee and hip pain, this finish line marked a significant milestone as her longest race to date. The endurance bug had bitten, solidifying her determination to push her boundaries and clock even more race kilometres. Raine had watched the marathon runners pass her apartment during the 2022 Sanlam Cape Town Marathon, and it was then that she had made the decision to enter this iconic marathon.
With Raine aiming for her first full marathon, the 2023 Sanlam Cape Town Marathon, Savannah was hesitant to join on the road. With her competitive spirit at the fore, Savannah has committed to run the same distance as her sister, albeit on a different track, the Sanlam Cape Town Trail Marathon, a daunting and ambitious 46 km trail race.
Despite entering separate race disciplines, both sisters admitted it was for the better, to avoid the excessive competition between one another. It also means that they will step-in as each other's cheerleaders on race-day. The countdown to race weekend is in full swing, and Raine and Savannah have strategised how best to support each other. Raine will meet Savannah at crucial trail aid stations during Saturday's trail race, providing her with extra drinks, her favourite snacks and whole foods, as well as offering leg massages to help prevent Savannah's legs from cramping. Similarly, Savannah and their dad will cheer Raine on during the road marathon on Sunday, riding his motorcycle to different route checkpoints. 
While sharing the odd slow, recovery run on the trails together, and joining in on the Community Trail runs, the sisters' training is distinctly different, individual and terrain specific. Raine is benefiting from the guidance of a running coach, while Savannah crafted her training program and acknowledges the need to spend more time training in the mountains to prepare for the trail race. In their race-build-up, Savannah and Raine continue to bond over strength training sessions. Before reigniting their passion for running, both sisters were heavily involved in strength training and weightlifting; with Savannah's goals being centred specifically around lifting heavier and more, her PBs include deadlifting 120kgs and squatting 100kgs. Now, their time in the gym revolves around conditioning their bodies to support their long-distance goals. Raine's goal for the Sanlam Cape Town Marathon is to finish without pain, focusing on improving her knee, ankle, and lower back strength. The sisters recognise the importance of training to enhance their running performance, and hope that their personal-trainer backgrounds will help condition and complement their Sanlam Cape Town Marathon race goals. 
As the Sanlam Cape Town Marathon approaches, both sisters stand united in their pursuit of personal victories; standing at the precipice of their dreams. With their eyes set on the horizon, sisters Raine and Savannah are gearing up to claim their finisher-medals. Savannah's trail marathon and Raine's road marathon hold promises of exhilaration and fulfilment; and their commitment to accomplishing finisher-status has not only bonded them, but rekindled their passion for running. 
This fierce sister duo is a reminder that everyone is a runner, no matter how, where or when you started your running journey. As Savannah and Raine ready themselves to take on their 2023 race goals, relying on, uplifting and supporting each other along the way, their journey serves as a reminder that "together, we can always surpass limits and go so much further."