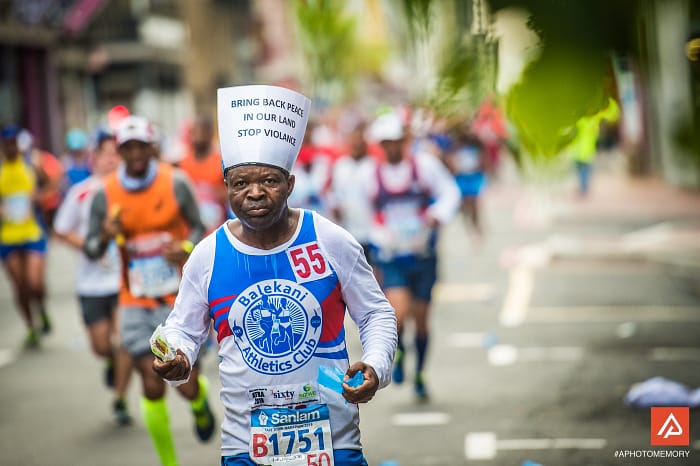 Planning full steam ahead for Sanlam Cape Town Marathon – with major safety adjustments
Media Release   |  Aug. 10, 2021
The organisers of the Sanlam Cape Town Marathon have confirmed that the planning for the event is full steam ahead and that the plans have seen a major overhaul to ensure the safety of all participants.

"Following extensive consultations and detailed review with the City of Cape Town, Athletics South Africa and National Government, we developed and presented an extensive COVID-19 Risk Mitigation Plan for the event, and received their full support to go ahead with our planning of a safe and enjoyable race on 17 October," confirms Renee Jordaan, Sanlam Cape Town Marathon Race Director.

The Risk Mitigation Plan includes several adjustments to this year's event format.

Changes to the Marathon
Marathon entries will be limited to 12,000 runners only.
The Start will move from Beach Road to Fritz Sonnenberg Road, with participants joining their start batches on the Cape Town Stadium Forecourt.
A staggered start will see runners setting off in seeded batched groups, allowing for ample social distancing, between 06h15 and 06h50.
Seeding will be based on past race results, not limited to the Sanlam Cape Town Marathon.
Runners' finishing time will be calculated from mat-to-mat and not gun-to-mat.
The final cut-off is still six-and-a-half hours, and will be based on the last group of runners starting the race.

Compulsory COVID Antigen Testing

In order to reduce the risk of COVID-19 transmission, all runners and crew will undergo COVID-19 Antigen testing 72 hours prior to the race. Testing will be compulsory regardless of vaccination status, and free of charge.  Runners will be tested at Cape Town Stadium before entering the Expo space to collect their race numbers. Antigen test results will be available within 15 minutes.

Trail Runs Going Ahead; 5km & 10km Peace Runs Go Virtual

"Due to COVID restrictions, we are sadly required to cancel the 5km and 10km Peace Runs, but the good news is that these events will take place in virtual format, and runners can run the Peace Runs along their favourite running routes, no matter where they are. The all-new 46km Cape Town Trail Marathon and 22km Trail Run will still go ahead on 16 October," says Sanlam Cape Town Marathon General Manager, Barry van Blerk.

The 5km & 10km Virtual Peace Runs will be free of charge. Runners can simply enter via www.capetownmarathon.com to receive App Download instructions.

All 5km and 10km Peace Run entrants will receive a refund, and an email with detailed instructions will be sent to all affected runners.

Says Sanlam Cape Town Marathon Chairman, Francois Pienaar: "After a trying 18 months, we are grateful for the support from our major stakeholders that allows us to work towards staging Africa's only World Athletics Gold Label marathon and the ASA Marathon Champs. The Sanlam Cape Town Marathon attracts thousands of athletes from across SA, Africa and the globe, and has a significant economic impact on the city. Africa is our home. This is our Race. And we can't wait to welcome all our runners to Cape Town in October."

Runners still hoping to be part of the Sanlam Cape Town Marathon must hurry, as the revised entry limits mean that the marathon field is already 50% full, and it is expected that the remaining entries will be snapped up fast. The 22km Trail Run is sold out, with limited entries still available for the Trail Marathon. Visit www.capetownmarathon.com for more information and to enter.
[ENDS]
Issued by: Sanlam Cape Town Marathon Media Office
Media queries, interview or image requests:
Leonie Mollentze
Tel: 082 550 1514
Email: leonie@capetownmarathon.com
Event queries:
Email: raceoffice@capetownmarathon.com