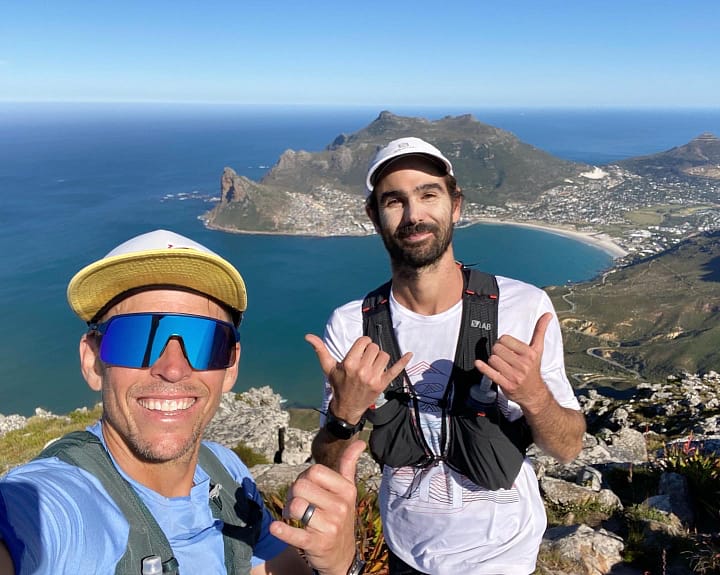 Ready, Set, Run – The Two Peak
Cape Town Trail Marathon   |  Mar. 01, 2022
Cape Town Trail Marathon 2022 is excited to hit the trails for this year's 2nd inaugural race (October 15th). In preparation for race day, Ryan Sandes has created a training challenge, The Two Peaks Segment. Kicking off, challengers will have 2 months – until the 19th of May to compete and complete the route.
Two Peak Route
Start at Constantia Nek's parking lot by La Parada and climb to tag Constantiaberg via Vlakkenberg. After reaching the Mast run to tag Noordhoek peak. Then, follow the (Old Wagon's Trail) jeep track all the way to Ou Kaapse Weg, where you will turn right into Silvermine Road. Continue straight and then turn right into 'Village Lane.' Run the final stretch into Noordhoek Village to finish at The Roost cafe.
---
Download a GPX File
Two Peaks GPX File
Fill in name and email and we will send you a link
---
Strava access to the said route: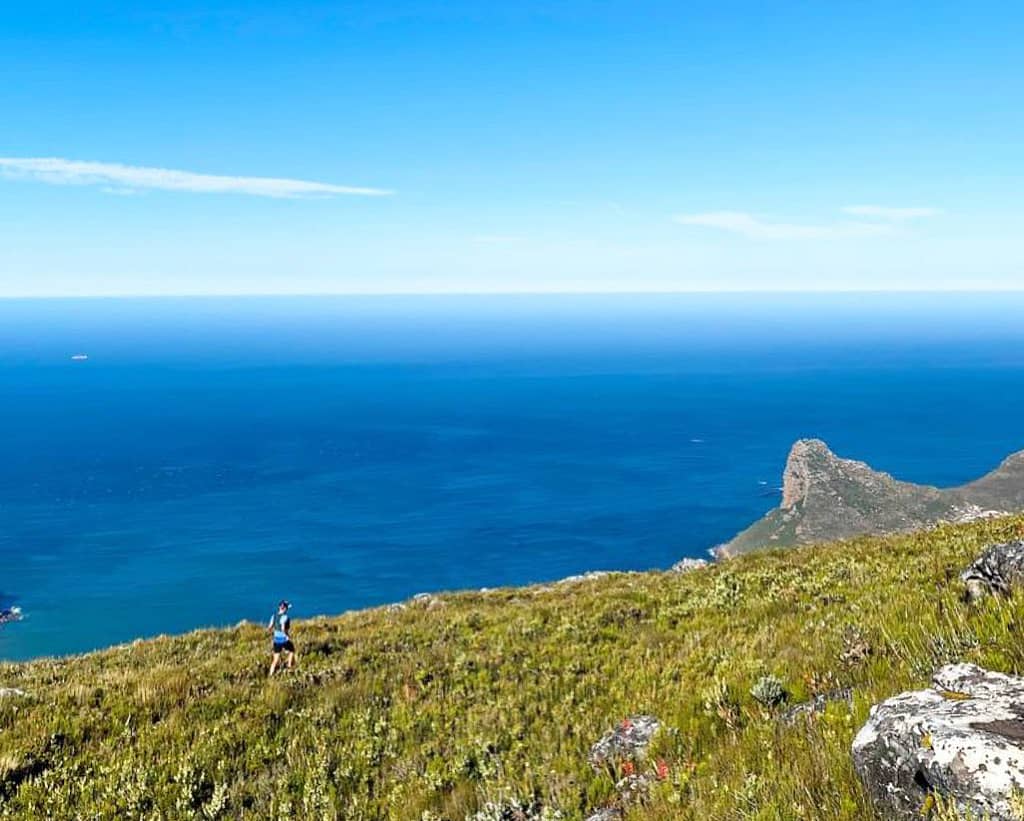 Lace up and get out there to claim the fastest time and local legend titles.
While runners do not need to have Strava to join in on the challenge, those who wish to claim the challengers-prize will need to log their runs to feature on the segment leaderboards.
Prize for fastest female and male: Garmin- Forerunner 55 Watch.
Prize for the athlete who completes the segment the most often: Complimentary entry to Cape Town Trail Marathon 2022.
Prizes and a lucky draw for the most creative photo of the route will also be distributed. To enter this category, tag @capetowntrailmarathon on social media and share your trail adventures.
Share your #twopeakchallenge with us by tagging us in your stories and posts. https://www.instagram.com/capetowntrailmarathon/
That finish line feeling
Enjoy a complimentary coffee on Cape Town Trail Marathon @The Roost at the Noordhoek Farm Village! In order to claim your coffee, please share your name and you're completed run on the day with the Roost baristas.
Disclaimer
Please note that Ryan Sandes, Cape Town Trail Marathon or any of its sponsors and /or associates cannot be held liable for your personal safety during the challenge, and your participation in the challenge is entirely at your own risk.