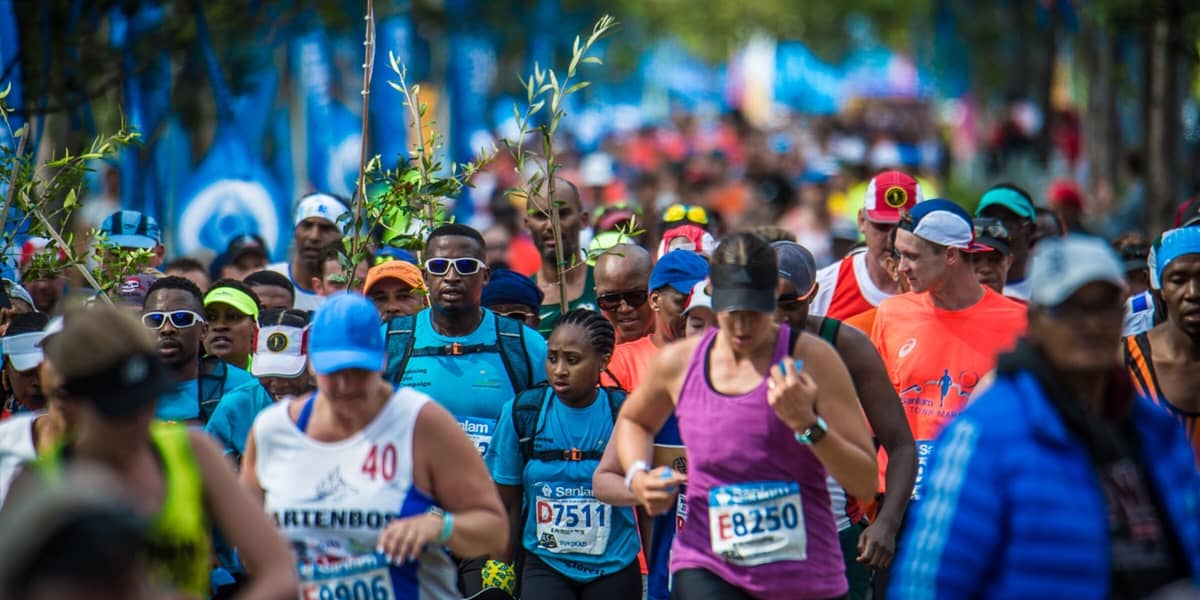 The Running Tree Campaign
Uncategorized   |  Sep. 07, 2022
As part of our efforts to become the first African Abbott World Marathon Major, the 2022 Sanlam Cape Town Marathon has committed to developing an impactful Sustainability Pillar. 
The marathon and all its facets encompass a conscious race, and the team behind the race is continuously seeking solutions in our environment to contribute to our global sustainability plan.
The Running Tree Campaign, founded by Township Farmers SA in 2017, is a non-profit organisation that aims to bring awareness to three important issues: reducing food insecurity by creating small-scale organic farms, the greening of townships, and climate change education for disadvantaged communities.
The Sanlam Cape Town Marathon and The Running Tree Campaign have come together in the hopes of creating a more sustainable South Africa through the life that both trees and running bring.
Along with planting 200 trees at Vuyiseka Secondary School on Arbor Day, the Sanlam Cape Town Marathon has committed to purchasing 1000 Spekboom saplings and 5000 potted plants, which will be distributed to Trail and Peace Race finishers. 
Our race also welcomes with open arms the #MovingForest runners, who will be tackling the 42.2km road marathon with saplings strapped to their backs. The group is running to promote the planting of native trees, like the Spekboom, and to raise awareness for the Running Tree Campaign. 
Read more about The Running Tree Campaign and #MovingForest runners here.