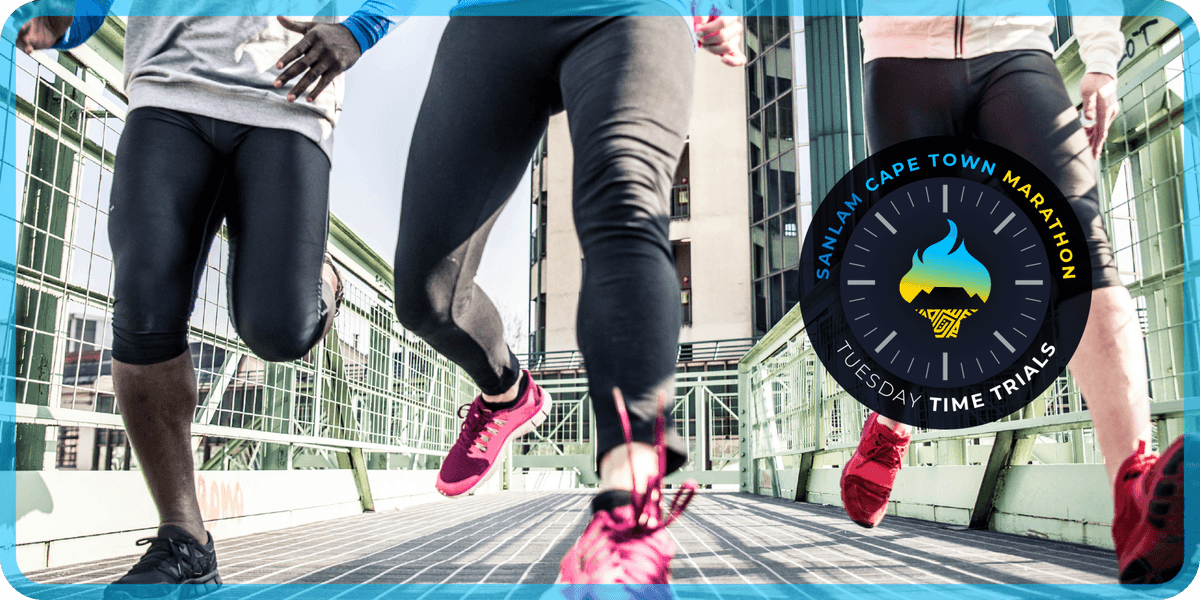 Tuesday Time Trials
Latest News   |  Jul. 28, 2022
The Sanlam Cape Town Marathon expands on its complimentary Cape Town and Johannesburg 'Track Thursdays' offering by launching Tuesday Time Trials, occurring weekly from the 2nd of August all the way until race day.
Ndyebo Mapekula, adidas Running Captain, will be leading these Tuesday Time Trials, and our newly announced first-tier sponsors, Virgin Active, will be hosting the warm-ups and cool-downs.
The goal of Time Trials is to run a hard effort for a given distance, to get a sense of where the runner's fitness is at. When repeated over the course of a few months leading up to the marathon, time trials can be used to give an indication of how their fitness is progressing.
Tuesday Time Trials will depart from Virgin Active Green Point, Virgin Active Constantia, and Virgin Active Table View, on a rotating schedule. They run from 17h00-18h00 every Tuesday evening.
Sign up here to join us for the first 5km Tuesday Time Trial!