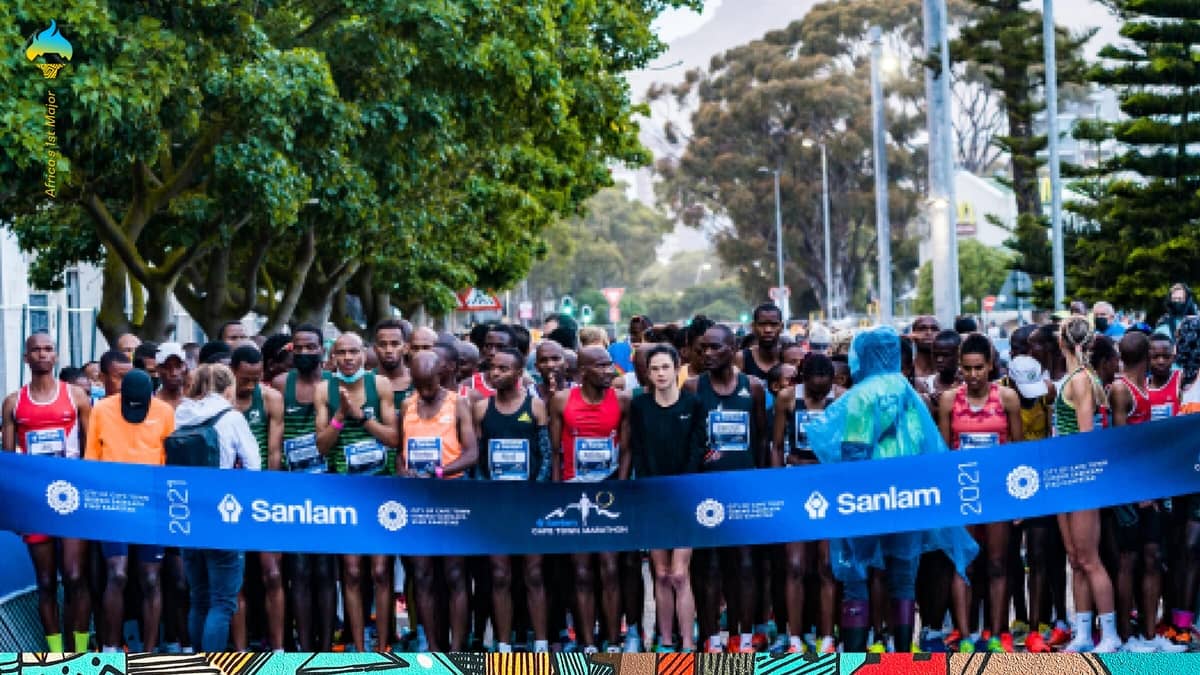 With confidence
Latest News   |  Feb. 28, 2022
This is our first year of assessment as an Abbott World Marathon Majors. Naturally, the critical requirements to meet the essential marathon major standards will significantly impact the race on many levels. This new goal has assured us that 2022 will see several improvements. The new Abbott World Marathon Majors candidacy status has certainly been heard worldwide, and our entries already reflect the best take up rate on record.
The Sanlam Cape Town Marathon demonstrated our intentions to always put the participants' best interests first. Our commitment to the running community and every participant included:
• A 100% refund policy on Covid related cancellation,
• A virtual hybrid event in 2020 which included an actual elite marathon in 3 different locations,
• Free Covid testing for every participant in 2021,
• Broadcasting the first local mass participation marathon on SuperSport, and
• Delivering the only South African mass participation road marathon in 2021.
We will continue to ensure you enter with confidence, train, and run with confidence.