Without further ado, we present the 2022 Sanlam Cape Town Marathon Route!
Latest News   |  Jul. 28, 2022
In celebration of the 80-day countdown to race day, it brings us great joy to share the Official 2022 Sanlam Cape Town Marathon Route.
The Sanlam Cape Town Marathon has become known for its constant innovation, harnessing the latest trends, and elevating the event to become a world player, and this route is a testament to exactly that.
The revised marathon route has involved months of collaboration between the City and the event's passionate team, but we have achieved our goals and presented a route boasting a number of marked improvements that will make running the marathon that much better.
Showing off virtually uninterrupted views of Table Mountain, and a sea-side race to the finish, the revised route showcases the best of the City, while climbing 380m of ascent over the 42.2km distance. It also enables the exciting addition of the elite wheelchair race to the marathon.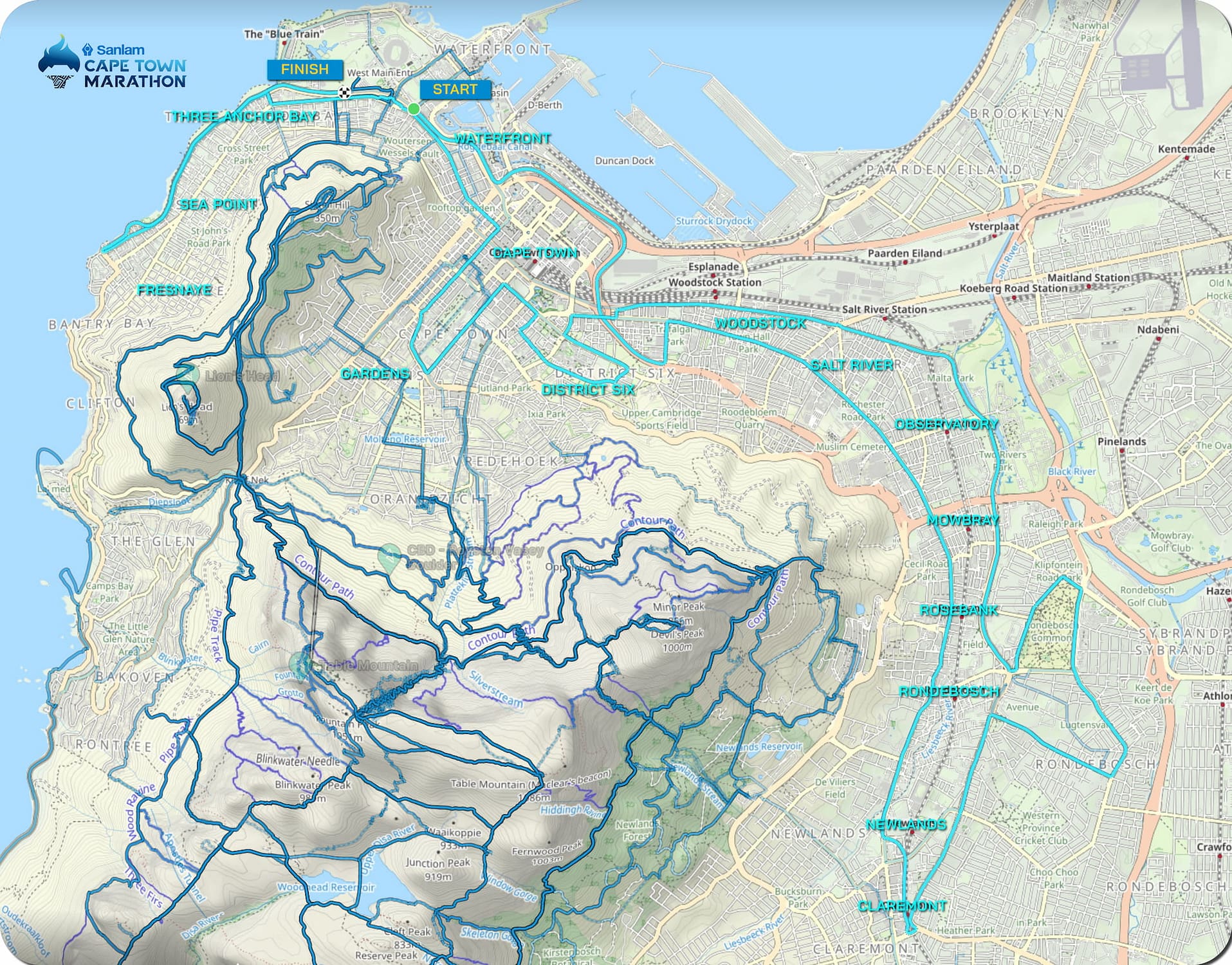 In addition to being Africa's only World Athletics Gold Label marathon, 2022 also marks the first of a three-year evaluation process as an Abbott World Marathon Majors Candidate. And, if successful, the Sanlam Cape Town Marathon will join New York Marathon, Chicago Marathon, Boston Marathon, Berlin Marathon, Tokyo Marathon, and London Marathon as an Abbott World Marathon Majors event in 2025.