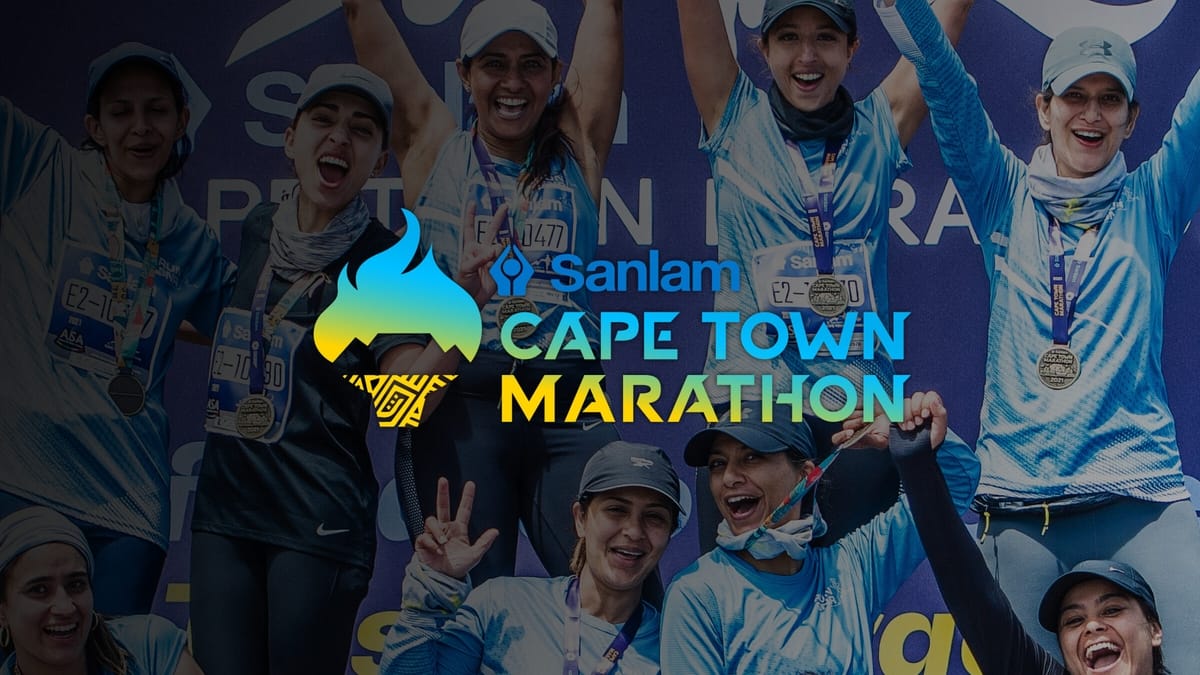 Virgin Active partners with Faces – elevates 2022 Sanlam Cape Town Marathon experience
Latest News   |  Jul. 07, 2022
Leading exercise and wellness brand, Virgin Active partners with Faces, and has teamed up with the Sanlam Cape Town Marathon as a first-tier sponsor for a three-year deal that extends to 2024. This announcement comes just after the brand announces its title sponsorship of the Virgin Active 947 Ride Joburg and Virgin Active Warrior Race Series. 
These exciting sponsorship deals are set to elevate the overall experience for entrants of some of South Africa's biggest and most celebrated sporting events, and Sanlam Cape Town Marathon runners will have access to training facilities, as well as to scientifically developed training programmes in preparation for the big day! Virgin Active's expert instructors and personal trainers will be instrumental in developing a range of training programmes to help runners prepare for the Sanlam Cape Town Marathon, Peace Run or Trail Runs, including a weekly track session as part of the Sanlam Cape Town Marathon's Track Thursdays initiative. 
"We're excited for the chance to bring our skills, expertise, and safe spaces to this partnership, collaborating with some of the most beloved mass participation events across the country as part of our commitment to challenging South Africans to live happy, active lives," says Lyndsay Webster-Rozon, Chief Marketing Officer at Virgin Active. "The Sanlam Cape Town Marathon has established itself as a must-do event for local road running enthusiasts and has set its sights upon becoming one of the foremost marathon events in the world."
Launched in 2007, the Sanlam Cape Town Marathon is one of the world's foremost road runs and is now an Abbott World Marathon Majors Candidate. In addition to the 42.2km road marathon, the event also boasts the 5km and 10km Sanlam Cape Town Marathon Peace Runs, the 46km Cape Town Trail Marathon by Ryan Sandes, and a 22km Trail Run. All of these events stand to benefit from Virgin Active's sponsorship. 
"Not only are we committed to doing our part in the bid for the Abbott World Marathon Majors, Candidacy, but are more so looking forward to engaging year-round with the enthusiastic community of runners the Sanlam Cape Town Marathon has fostered." 
As part of pre-race training, the organisers have launched a 'Track Thursdays' programme which takes place on the Green Point Athletics Stadium track, in Cape Town, and a similar initiative will be unveiled in Johannesburg in the weeks to come. 
Participants who may not be Virgin Active members will have access to the chains via a QR Code, to make use of locker rooms and ablution facilities, in addition to the revolutionary equipment and cutting-edge classes led by trained expert instructors and Personal Trainers. Each of Virgin Active's 131 clubs boasts a range of group exercise classes that have been developed and curated by a team of experts and inspired by global best practices, with qualified staff geared to helping members reach their goals through personalised health and fitness programmes. 
"We're excited to partner with Virgin Active and develop a range of additional benefits for Sanlam Cape Town Marathon runners," says Clark Gardner, Group CEO of Faces.  "The community around the road and trail events is growing from strength to strength and we believe that the partnership will provide more incentives to take part – remaining engaged year-round." 
The partnership is not simply one based on road running, with a strong focus placed on holistic strength, fitness, and wellbeing as well as creating active communities and bringing South Africans together to participate in safe and challenging sporting events.  
"As we emerge from the pandemic, we must acknowledge the role that sports events play in bringing South Africans together, as well as inspiring them to live – or adopt – active lifestyles," says Gardner. 
"Our ethos is to promote holistic health and wellbeing and continue to promote the benefits of cross-training and an array of activities and exercises," says Webster-Rozon. "We're ready to empower and inspire runners to try out a range of activities sure to build and strengthen their entire bodies – ultimately levelling up their stamina, endurance, and holistic fitness and wellbeing." 
The fifteenth edition of the Sanlam Cape Town Marathon is set to take place on 15 and 16 October 2022. To find out more or secure your spot in the marathon or one of its subsidiary events, visit www.capetownmarathon.com. 
For more information on Virgin Active's full offering across 131 clubs, visit www.virginactive.co.za.